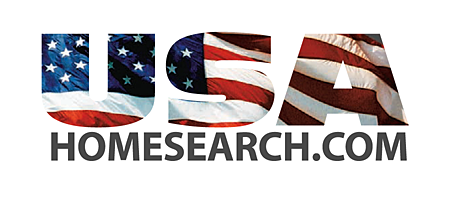 TODAY'S FEATURED LISTINGS

Lakeland,FL
Gorgeous Custom South Lakeland Home

Lakeland,FL
NEW PRICE! HUGE HOME ON 2+ ACRES!

LAREDO,TX
ARE YOU LOOKING FOR A

Lakeland,FL
1 ACRE LOT!!

Fort Meade,FL
OWN YOUR OWN LAND FOR THE

Dade City,FL
COMMERCIAL PROPERTY

Lakeland,FL
3/2 HOME IN SOUTH LAKELAND

Bullard,TX
Ready to Move In with Extras, Extras, and more Extras!

Frankston,TX
Lake Palestine Waterfront with Guest Cabin!

Port Allen,LA
Location! Antonia Plantation Estates!

JACKSONVILLE,AL
REMODELING & NEW CONSTRUCTION

BLAINE,WA
Beautiful North facing vacant lot

Lakeland,FL
*** NO HOA FEE *** Beautiful 3 bedrm, plus oversized loft, 2 bath home, next to golfcourse

UPCOMING
OPEN HOUSES

Onset,MA
OPEN HOUSE: Sunday

North Las Vegas,NV
OPEN HOUSE: Daily

LAKELAND,FL
OPEN HOUSE: Sat & Sun

LAKELAND,FL
OPEN HOUSE: Sat & Sun

LAKELAND,FL
OPEN HOUSE: Sat & Sun

Lakeland,FL
OPEN HOUSE: Sat & Sun

North Plainfiel,NJ
OPEN HOUSE: Sunday

Scotch Plains,NJ
OPEN HOUSE: Sunday

Piscataway,NJ
OPEN HOUSE: Sunday

Lakeland,FL
OPEN HOUSE: Sat & Sun

Auburndale,FL
OPEN HOUSE: Sat & Sun

Eagle Lake,FL
OPEN HOUSE: Sat & Sun

Dundee­,FL
OPEN HOUSE: Sat & Sun

Naples,FL
OPEN HOUSE: Sunday

Clark,NJ
OPEN HOUSE: Sunday

Rahway,NJ
OPEN HOUSE: Sunday

Linden,NJ
OPEN HOUSE: Sunday

SUMAS,WA
OPEN HOUSE: Sunday

BEDFORD,VA
OPEN HOUSE: Sunday

Harlingen,TX
OPEN HOUSE: Sunday

LAKELAND,FL
OPEN HOUSE: Sat & Sun

Huntsville,AL
OPEN HOUSE: Sunday

Hayward,CA
OPEN HOUSE: Sunday

Auburndale,FL
OPEN HOUSE: Sat & Sun

Winter Haven,FL
OPEN HOUSE: Sat & Sun
Our associated domains: ( mtnhomes.com, tri-countyads.com, hillcountrynw.com, meridian.blakepub.net, tupelo.blakepub.net, calhouncohomes.com, homesandestatesonline.NET, floridaheartlandhomes.com, CentralFlaHomesandMore.com, texarkana.blakepub.net, garysmith.blakepub.net, findahomepublications.com, mountainhomeandland.com, laredosource.com, wacosource.com, cahomesmag.com, homefindermagazine.com, pascolistings.com, gchomeseekers.com, welcomehomesonline.com, kchomes.org, hfguide.com, re-finder.com, catalogofhomesmagazine.com, ShoalsAreaShowcase.com, therealestatebg.com, AHEGUIDE.NET, smlrealestatebrowser.net, flrer.com, jackson.blakepub.net, wy.mtnhomes.com, ccbrealtors.net, grandcountyrealestateguide.com, harlingensource.com, montanalandmagazine.com, mcallensource.com, spadresource.com, therealestatereview.com, homesourcemag.net, templesource.com, lynchburgrealestatebrowser.net, evconhomes.com, NEOregonsource.com, tyler.blakepub.net, brandonbook.com, realestatedigest.co, reshowcase.net, ebreguide.com, swm.re-finder.com, therealestatepreview.net, realestatereviewpineywoods.com, sfreguide.net, brownsvillesource.com, rewnc.net, yourparadeofhomes.net, therealestatejournal.com, mtnhomes.com, pnwwhomes.com, hometour-obx.com, resorthomesmagazine.com, searchguidetohomes.com, homesillustratedlv.com, realestateofcoastalct.com, kershawshowcaseofhomes.NET, yanceymitchell.net, finehomesofwnc.net, ) are a compilation of ads that have appeared in current or previous issues of our participating homes and real estate magazines, properties submitted by individual brokerages, feeds from various independent sources, and data submitted by individual Web Site Owners. To report broken links, expired or otherwise erroneous information, or request removal of an item, please send email to the administrator: Craig Baker, and every effort will be made to correct the information, or remove the link. However, the internet publisher accepts no responsibility for any error or copyright violation. All users are hereby notified not to upload copyrighted information without the express permission of the copyright owner.

Our primary domain (XDEADLINE.COM) provides a list of participating magazines by independent publishers, and magazine titles by member publishers of The National Association of Real Estate Publishers (N.A.R.E.P.). The information contained for each publisher or title is from the last information available to us. Unless specifically stated otherwise, we do not formally represent any independent publisher or magazine title linked to or mentioned on this website.

All real estate advertised on this Internet Site is subject to the US Federal Fair Housing Act of 1968 and all amendments. and information is from sources deemed reliable. However, no warranty as to the accuracy of any ad or the suitability regarding any property advertised is offered. Neither the broker, the local magazine publisher, nor the internet publisher will be responsible for typographical errors, computer programming errors, or errors in fact that may appear on this website. Users are hereby advised to obtain independent property reports.